PRIVATE CAR RESTRICTIONS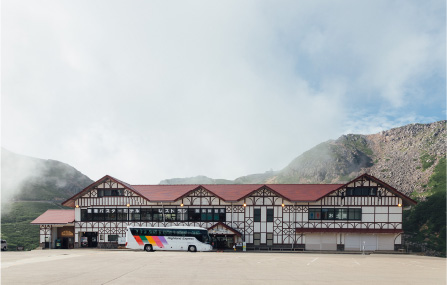 To reduce our impact on the environment, private cars have been restricted in some parts of the National Park. Here in the Southern Region that specifically applies to Kamikochi and Mount Norikura.
Read more about Kamikochi and Mount Norikura to learn about how to get there and when the best time to go is.
NATIONAL PARK RANGER ACTIVITY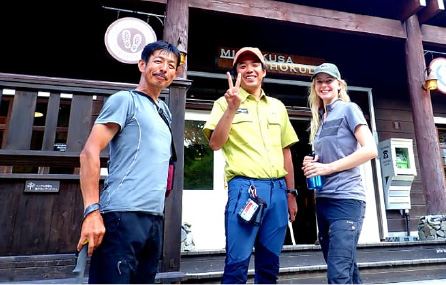 The history of Park Rangers began when twelve individuals, following the system of American National Parks, were assigned to various National Parks in 1953 as "locally stationed managers." Park rangers have a wide range of duties.
• Permission and Authorization
To prevent environmental damage caused by development and other activities in the National Parks and to protect wild animals and plants, various activities are subject to regulations. Reviews required for granting permission and authorization for such activities are conducted by park rangers.
• Formulation of Park Plans
Park planning is an important part of protecting the environment and requires planning and zoning for protecting the environment and construction of visitor facilities. Park Plans are reviewed periodically in accordance with the changing natural environment and based on other relevant factors.
• Upgrading and Management of Visitor Facilities
Visitor centers, nature trails, restrooms, observatories, and other facilities are developed, upgraded, and managed and operated to help visitors to the National Park gain a better understanding of the natural environment and safely enjoy time in nature.
• Promoting Contact with Nature
Taking advantage of national parks' natural environment, rangers use visitor centers, as a base to organize nature observation groups, craft workshops, and other activities, thus promoting environmental education.
With the cooperation of NPOs and local residents, they also engage in nature protection activities outside of national park grounds, including the protection of wildlife and preservation of forests, rivers, and Satoyama (community-based forest area).
Management of Protection in Nature Conservation Areas
Protection of Endangered Species and Regulation of Alien Species
Conservation and Restoration of Satochi (rural landscape) and Satoyama (community-based woods)
Promotion of environmental education
HOW YOU CAN HELP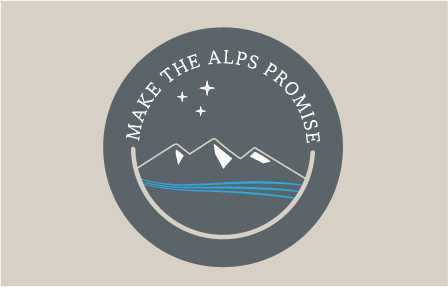 • Take the Alps Promiss
There are a set of common-sense rules that should be followed when you enter a National Park and we invite you to review them and to make a promise to abide by them when you visit. This will help us and future generations to be able to enjoy this beautiful place.
• Share the Wonder
We are sure you will love all there is to discover and experience here and we are sure your friends and family back home would love to see it too. So please take lots of photos and be sure to share them online - #JapaneseAlps.