On October 26, 2021, Japan's central government announced its plan to go carbon-neutral by 2050. Similarly, on December 18, 2021, Matsumoto City announced their "Matsumoto City Climate Emergency Declaration ~ Aiming to become a Zero Carbon City by 2050". I am sure 2050 will prove to be an important marker in the race to slow climate change on a global scale. On a regional scale, community members and government officials are taking action in the southern region of the Chubusangaku National Park to implement sustainable actions with a desire to pass this beautiful area on to future generations more beautiful than it is now.
Sustainable actions
Norikura Kogen is leading the charge to move this area into a carbon-neutral future with its Norikura Kogen MIRAIZU (Norikura Kogen's community vision mentioned here), plans for eliminating plastic, CO2 emissions, development of sustainable tourism products, and eBike based programs. In addition, Okuhida Onsengo Hotsprings Village is working with Norikura Kogen to develop electric vehicle (EV) and eBike based mobility options that will allow visitors to freely travel over Mt. Norikura's Raicho Route.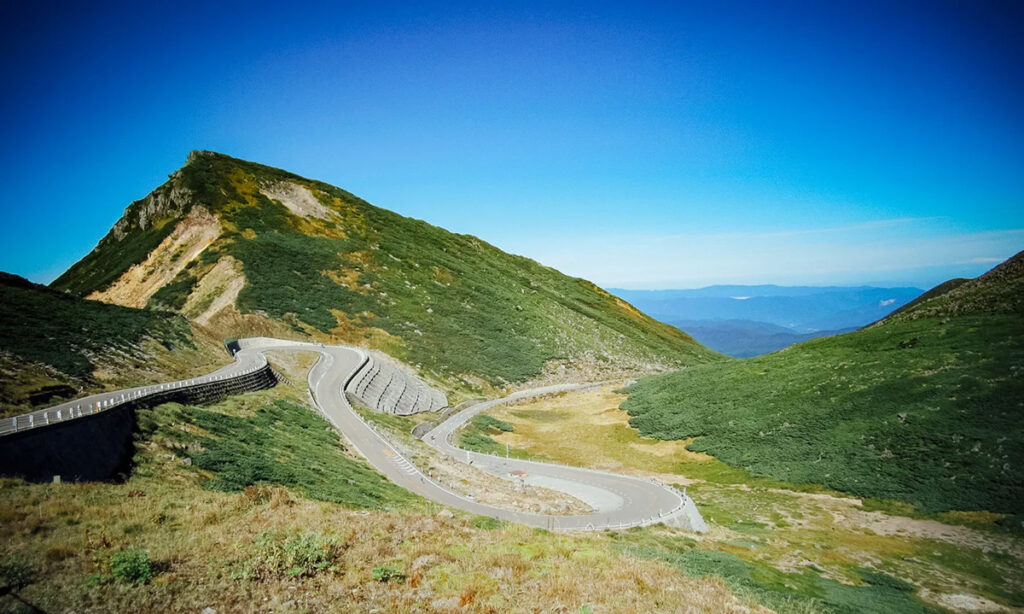 Eco-minded Programs
Star & Moon Restaurant - an EV powered outdoor dining experience
Enjoy an outdoor dining experience surrounded by the stunning landscapes of the Chubusangaku National Park in Norikura Kogen.
With a menu full of locally sourced vegetables, meat, cheese, and spirits, you can engage all five senses in a private glamping dome.
Please visit the official homepage for more details.
Mobility and eBikes
EBike and EV Rentals in Okuhida Onsengo
Okuhida Onsengo Tourism Association
In the Okuhida Onsengo Hotsprings Villages area, eBikes and mini electric vehicles (EV) rentals are available as a fun way to explore the area without the hassle of a car. Rental eBikes also offer a special smartphone navigation app (Japanese only) that can give you a guided tour of the area by bike.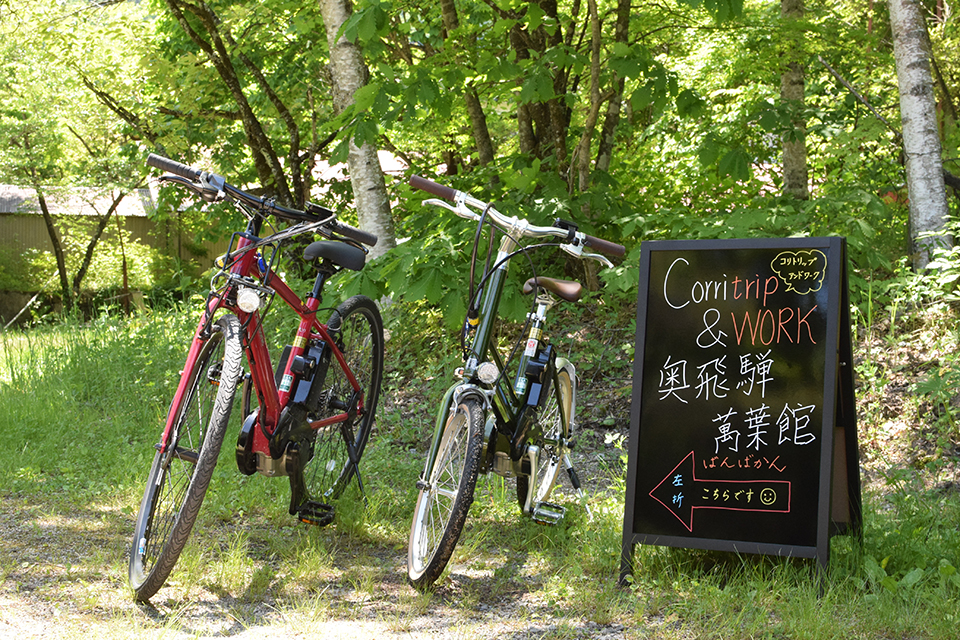 eBike Rental Info
Please visit the official homepage for more details.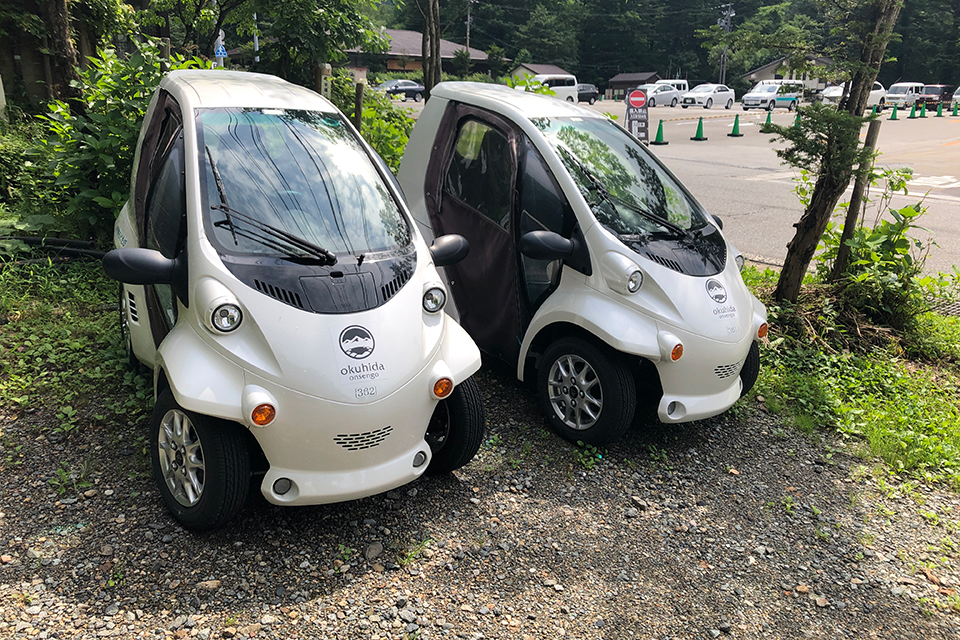 Mini EV Rental Info
Please visit the official homepage for more details.
EBike Rentals in Norikura Kogen
Norikura Base
Norikura Base offers adventure activities and campsites in Norikura Kogen with breathtaking views of Mt. Norikura. A high ropes course, kids play area, rental mountain bikes, eBikes, and a mallet golf course make this a family-friendly place to play outdoors.
Please visit the official homepage for more details.
Norikura Kogen Visitor Center
Rental eBikes are available at Norikura Kogen Visitor Center which is also the main bus terminal in Norikura Kogen if you are coming by bus or taxi.
Please visit the official homepage for more details.
Cycling to Mt. Norikura Tatamidaira on an eBike
Mt. Norikura's magnificent mountain landscape consists of 7 lakes, 8 plains, and 23 peaks, the highest of which is Mt. Kengamine (3,026 m). Tatamidaira Bus Terminal is the highest bus terminal in Japan, it sits at an impressive 2,702 m. From there, multiple peaks can be summited with relative ease. Other outdoor activities can be enjoyed such as the spring snow wall, the summer sunrise, the beautiful fall colors, as well as mountain climbing, hiking, and cycling.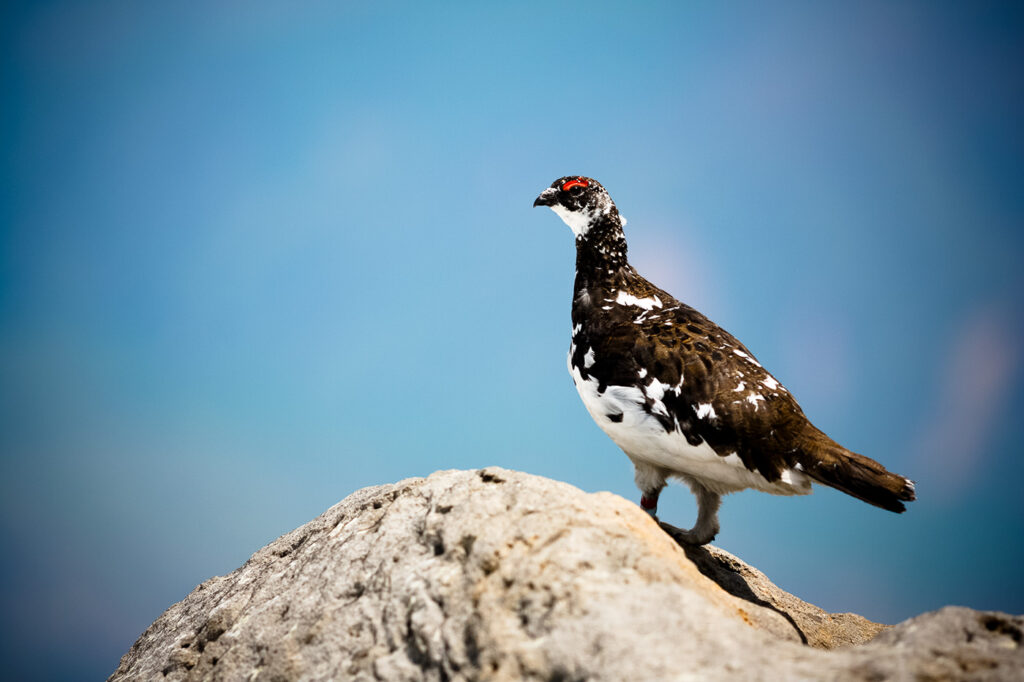 Mt. Norikura - Tatamidaira is a great destination for cyclists looking for a challenging hill-climb with epic views during the summer and fall. If you are looking for a fun way to experience the high alpine of Mt. Norikura with a little less physical strain, an eBike is the way to go. It can be climbed from Hirayu Onsen on the Gifu side or Norikura Kogen from the Nagano side of the mountain. A detailed article with some tips and access info was published by the Norikura Kogen Tourist Association here (link to Google translation of the original Japanese article).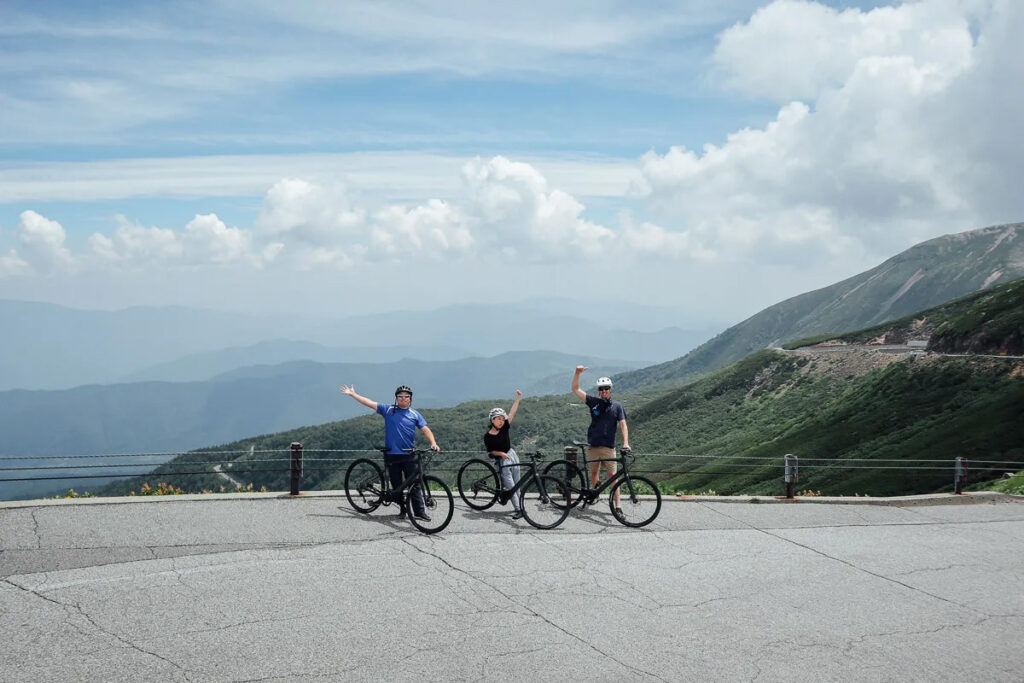 If you have additional questions please head over to the FAQ section and have a look around.